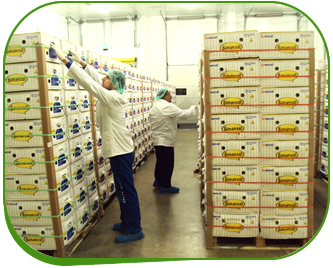 Our Company aims at meeting fruit and vegetable needs that are increasing in the world with ever strenghtening import and export potential in the most reliable and qualified in the frame of laws and standards.
Our Values
Professionalism :We perform our works at higher standars and track the developments relating to our business. We give importance to priorities regarding business in all relations within our wprk life.
Respect : We prioritize the respect for humans, environment and laws and adopt to act within the codes of conduct as principle. We act in all our works honestly, transparently, fair and responsible.
Dynamism : We, who adopting dynamic and flexible working as a principle, work swiftly and result-based whatever conditions are. We response changes in time by investigating environment and conditions continously.
Innovativeness :By basing customers's satisfaction we create opportunities for development and innovation. We make an effort for giving modern and creative services as we aware of distinctness is appeared by innovative implementations.
Team Workı :Awaring of collaboration, mutual attachment, specialty and information sharing are the base of success we support team work in all works considering that it is guarantee for individual success.